UK meat sector invited to nominate products for food industry awards
Product nominations are now open for the 2022 FMT Food Industry Awards, with a number of categories welcoming nominations from across the meat industry ahead of the Friday 28th January deadline.
Every year, the FMT Food Industry Awards recognise the achievements of food processors and manufacturers across the UK food sector. The 2022 awards ceremony, hosted at the Royal Lancaster Hotel in London on Wednesday 25th May, will offer food industry professionals the chance to celebrate the best of the sector at the evening's black-tie ceremony and dinner.
Among the wide range of accolades presented, the FMT Food Industry Awards include product categories that honour the highest quality meat products on the market today. Here are all of the categories open to meat product entries:
Best Red Meat Product
Whether its beef, pork or lamb, the award for Best Red Meat Product goes to a product that showcases the value and quality of red meat produced in the UK today. In previous years, Linden Foods and Marks & Spencer have dominated the category with their lamb steaks and beef joints.
Nominate a product in the Best Red Meat Product category here.
Best Poultry Product
Previously won by companies such as Morrisons and Cranswick plc, this accolade is given to a product that demonstrates it is the height of innovation in an extremely competitive market. Top prize has been awarded in this category to various types of product over the years, including a full roast chicken, BBQ chicken drumsticks and Souvlaki Kebabs.
Read more on how to nominate your product in this category here.
Best Frozen Product
While the category for Best Frozen Product has always been open to products from across the food manufacturing industry, it has not been short of meat product entries and winners. In 2019, Iceland's 'Luxury Chateaubriand with Red Wine Sauce' was awarded the title for its high quality and value for money.
For more information on the Best Frozen Product category, click here.
Best Free From Product
The Best Free From Product is awarded to a company that goes that extra mile to produce delicious alternatives to fit the essential dietary requirements of the UK public. In recent years, this category has been dominated by meat products including wheat-free sausages and gluten-free burgers.
Click here to nominate your free-from product for this year's award.
Best New Product Development
This category is open to products of all food types and the award is given to a team that exceed expectations in bringing a fresh, new product to market. In 2019, Peter's Food Service took top prize in this category for their 'Nurish Chicken Tikka Filled Bakes'.
For more information or to nominate a product in this category, click here.
Most Innovative Packaging Development
The title of 'Most Innovative Packaging Development' is awarded to a team that has worked hard to create a stand-out brand that resonates with consumers. In previous years, brand environmental awareness, packaging reusability and accessibility have all been winning ingredients in this category.
Looking to nominate your product for entry? Click here for more information.
Product delivery is scheduled for Tuesday 8th February 2022 when product judging will start at the test kitchens located at Harper Adams University. All those participating will be sent full details in advance to facilitate product delivery.
Voting is also open for a number of other categories, including the Food Industry Champion Award, Best Machinery / Equipment Supplier, Best Trade Organisation, Best Training Initiative and Food Manufacturer of the Year.
Full details of all categories and nominations can be found at www.foodmanagement.today/awards/.
The deadline for nominations is Friday 28th January 2022.
The 2022 FMT Food Industry Awards Partners: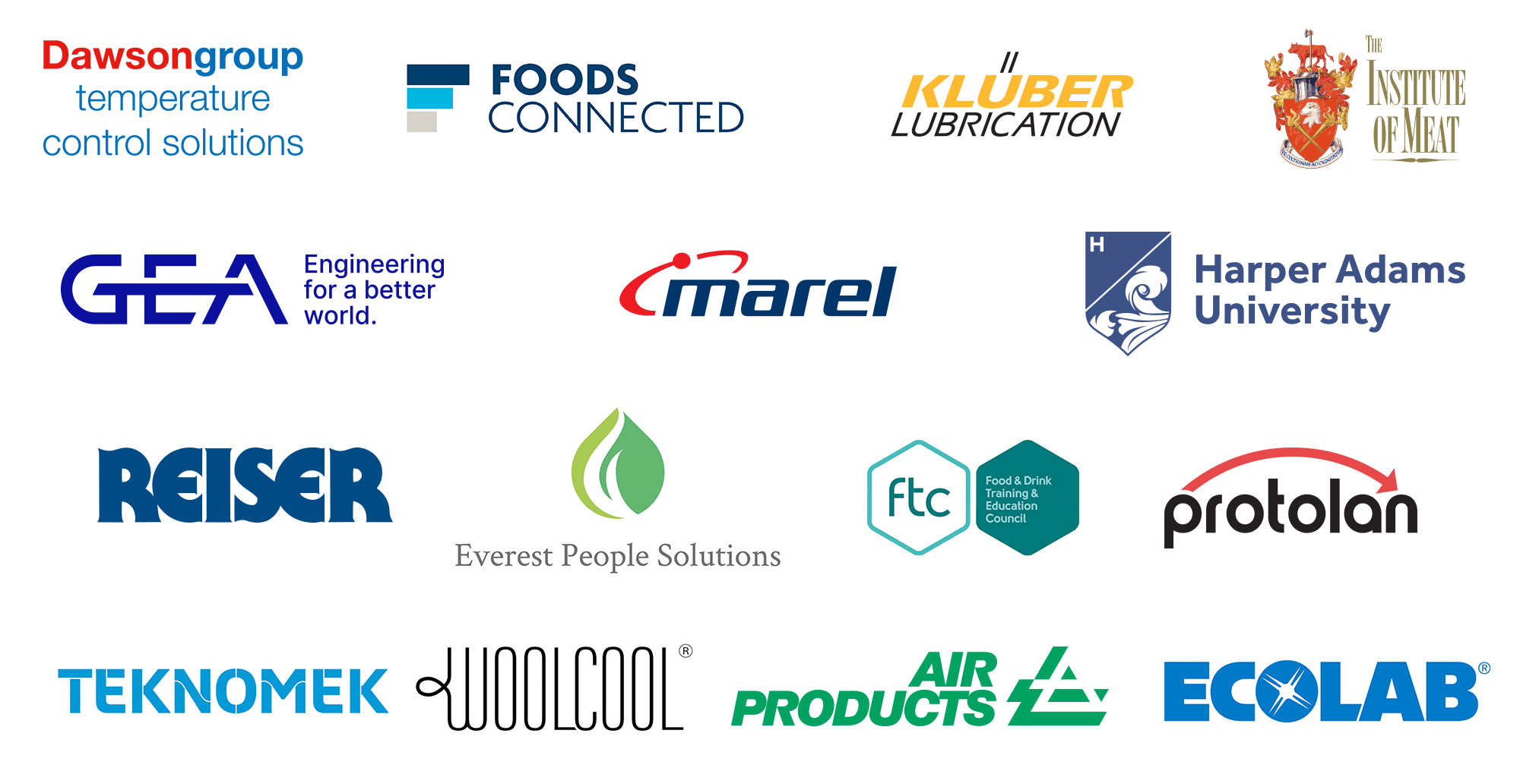 Event date is subject to ongoing government rulings on public assembly and therefore the organisers reserve the right to make appropriate changes if required affecting the date or venue at their absolute discretion.